Oxford Police Department
129 S. Franklin Ave.
P.O. Box 122
Oxford, WI 53952
Emergency # 911
Office # 608-586-4428
Fax # 608-586-5901
Email: [email protected]
Chief: Michael V. Kowalski
Patrol Officers: Brian Noll, Blake Brandner, Thomas Goodwin, Brendan Cutrell, & Kayla Walters-Ketchum
Use of Force Policy: Use_of_Force
Message from Chief Kowalski:
Please be sure to slow down when driving in the Village and continue to operate safely on all roadways this winter.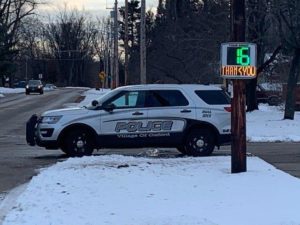 Oxford cares that you arrive safely!
Chief Kowalski Attends the 2019 New Chief and Sheriff Conference
From January 21st through the 25th, Oxford Police Chief Mike Kowalski attended the 2019 New Chief and Sheriff training seminar hosted by the Wisconsin Department of Justice.  Over 75 new Chiefs and Sheriffs attended from all over the State, which was the largest conference to date. Training topics included: Leadership, Ethics, Investigations, Officer Wellness, Policy Development, Evidence Management, Hiring & Recruitment, Community Partnerships and many more break out sessions.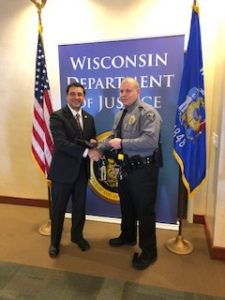 Pictured are: Wisconsin Attorney General Joshua Kaul and Chief Mike Kowalski
The mission of the Oxford Police Department is to serve the citizens and visitors of the Village and strives to preserve:
The Preservation of Peace
Protection of Life and Property
Arrest of Violators of Law
Prevention and Detection of Crime
Enforcement of Laws and Ordinances and other Duties incidental thereto.
Quick Links